Healthy Homemade Chocolate Spread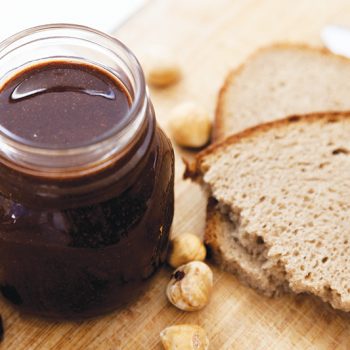 Ingredients:
400g Good Earth Roasted Hazelnuts
3 tbsp of Good Earth Raw Cacao powder
125ml maple syrup

Prep time:
2
Total time:
12
Serves:
1 Jar
Instructions
Place the hazelnuts in a food processor and blend for about ten minutes, until they totally break down. Keep blending till a runny hazelnut butter forms, then pour this into a bowl.
Slowly pour in the maple syrup, stirring continuously to combine. Then do the same with the cacao powder, adding one spoonful at a time, until you have a thick, creamy spread!