Oils and Vinegar
Our range of nut, seed and vegetable oils are cold pressed and many are organic too. They enhance the nutritional value of your meal providing us with high quality of essential fatty acids, vitamins and antioxidants. Those marked as organic are guaranteed free from pesticides while all are free from genetically modified organisms.

Our Apple Cider Vinegar is naturally gluten free, raw and unpasteurised with no artificial preservatives added. With 5% acidity, it is pressed not blended and made from whole apples from central Europe. Suitable for vegans.
---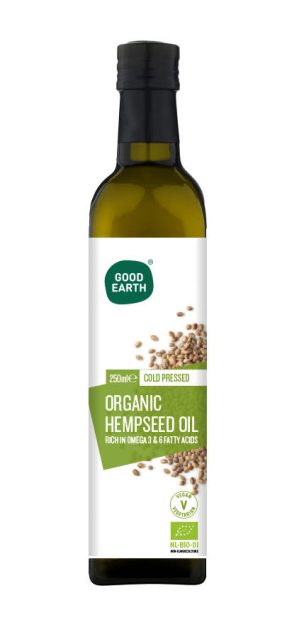 Good Earth Organic Hempseed Oil 250ml
---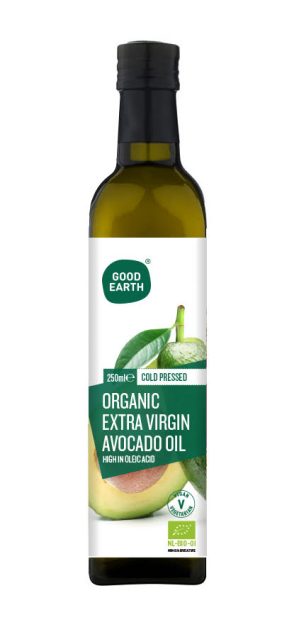 Good Earth Organic Extra Virgin Avocado Oil 250ml
---

Good Earth Cold Pressed Organic Sesame Oil
Sesame Oil is one of the healthiest alternatives to vegetable oil. It is rich in mono and polyunsaturated acids – the good kind of fat that cuts cholesterol – and low in saturated fats.  Sesame oil is an antioxidant that has anti-inflammatory properties, and helps reduce arthritis pain, swelling of joints and strengthens the bones.  It is a good source of Vitamin E.
---
Energy3760kJ / 900kcal
Total fat100g

of which saturates

18g
Carbohydrate0g

of which sugars

0g
Protein0g
Salt0g
---
Mono-unsaturated 40g Poly-unsaturated 42g
---