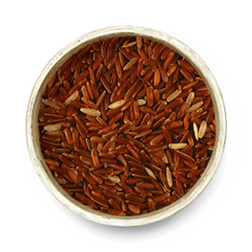 Temperatures are rising and the idea of staying in front of a hob for more than a split second daunts you? Fear not, here is a guide to our quick cooking grains that will have you sitting down to eat in a cool place in no time at all.
At a glance:
10 minutes or less
Couscous, wholemeal and white
Couscous, spelt and barley
Couscous, giant
10 to 15 minutes
Rice, basmati white, basmati brown, jasmine
15 to 20 minutes
Buckwheat, raw and roasted
Rice, Arborio, Carnaroli, Parboiled, Jasmine, Sushi
Bulgar, fine and medium
Millet
Quinoa, white, red, black, trio
20 to 30 minutes
Amaranth
Pearl Barley
And if you can stand the heat and stay in the kitchen!
30 minutes +
Brown rice, long and short
Red rice
Wild rice
Rice Trio
Pot barley
Spelt grain
Wheat grain
Eating wholegrains provides you with a nutritional explosion – complex carbohydrates, protein, fibre, vitamins and minerals. They will keep you satiated for longer, which means less time in front of the fire and more time at the beach!