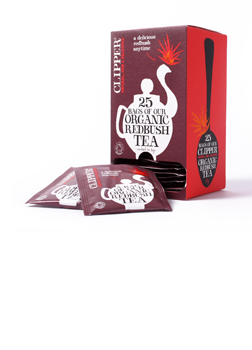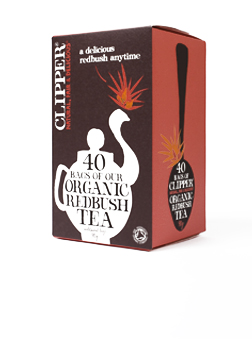 Rooibos, also known as Redbush has strong anti-allergenic properties. It is obtained from the fermentation of the twigs and leaves of Aspalathus linearis, a bush originated in South Africa. There are 2 types of Rooibos: red (fermented) and green (not fermented). The only difference between them is their taste, red being sweeter whereas green has a more delicate flavour.
Redbush boasts many medicinal properties, especially when talking about allergies, especially rhinitis and dermatitis. The presence of flavonoids such as quercetin and rutin found in this tea, may alleviate and reduce symptoms of hayfever as it blocks out histamines. Histamines are released by our bodies when we are under attack from allergens. Moreover the Cancer Association of South Africa defines rooibos as an important source of antioxidants, flavonoids, minerals such as calcium, magnesium, potassium, iron, zinc and Vitamin C. It is naturally caffeine free and it is very low in tannins. All these properties make is a truly healthy, immune boosting drink. It can be enjoyed by everyone including pregnant women and children.
It is recommended to drink at least 2 cups of rooibos every day to reap its benefits. This may help alleviate most common symptoms such as swollen eyes, runny or stuffy nose and skin irritations during the Pollen season which starts in March and can keep going to September.
Personally, I find adding a slice of orange, lemon or tangerine, or even a cinnamon stick, or a slice of fresh ginger gives this tea a deeper taste.