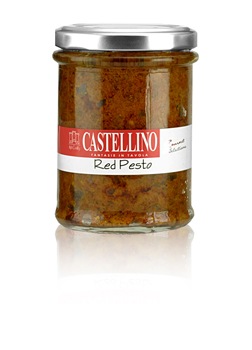 Castellino distinguishes itself from other supermarket brands thanks to its high quality olives, vegetable creams and grilled vegetables. Their innovative methods of preserving has allowed them to remain fresh for longer for all of us to enjoy this delicious Mediterranean range
Castellino has been producing high quality products since….with innovation, love and care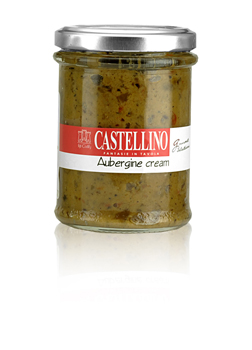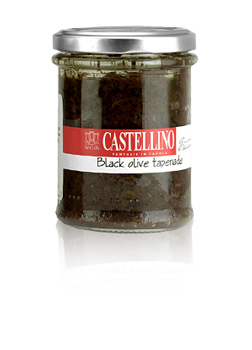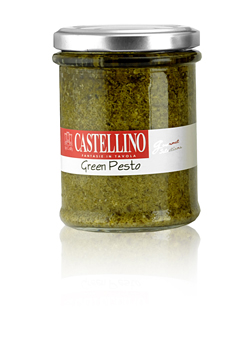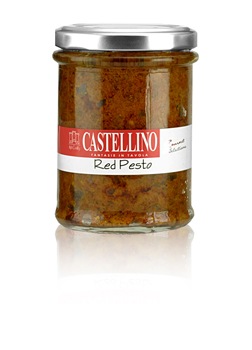 Using age old techiniques, innovative methods of preserving and high quality fresh Mediterranean produce the result is just divine
Founded in a land where olives are inherent Castellino focuses mostly on preserved olives with how many condiments and oils that you may desire, pitted, chopped or whole, marinated or simply plain, these are to die for.
The antiipasi range is a classic of Italian food culture that are enjoyed before your meal with an aperitivo. The range is varied from semi dried tomatoes to which are Southern Italian tomatoes dried in the hot August sun and they marinated in either herbs or extra virgin olive oil or the tender artichoke hearts which are steamed and preserved with oil and parlsey or tricolor peppers which are grilled and preserved in oil. Borettane baby onions which are grilled and preserved, or grilled and cubed courgettes, or grilled aubergines
Then there are the tapenades or pates as they are sometimes referred to, which can jazz up any old piece of bread, artichoke hearts are steamed and then pureed with lemon, vinegar and oil to make the perfect topping to your grissino, The green olive and black olive creams are reminiscent of holidays spent in the sun as kids smacked onto freshly baked bread
They give an extra kick to any meal be it fish or meat, vegetables or salads. all at an arm's length in your kitchen, let your imagination run wild.