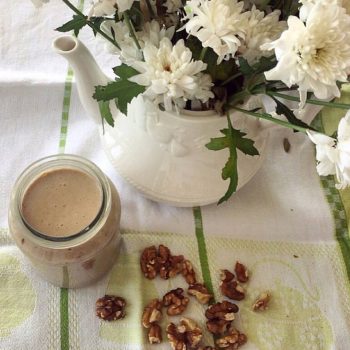 Courtesy of Nikki Manduca
Ingredients:
1 Banana
1 tsp Green Origins Maca Powder
1 tsp Monki Cashew/Almond Butter
1 tsp Good Earth Coconut Flakes
1/2 tsp Good Earth Ground Cinnamon
Pinch of Good Earth Himalayan Salt
2-3 Good Earth Pitted Dates
200ml Alpo Coconut Almond Milk
Prep time:
3 mins
Total time:
5 mins
Serves:
1
Instructions
So delicious, creamy and sweet! If you have a sweet tooth and constantly have cravings, this smoothie will not only satisfy your belly, but help your body too. It is filled with healthy fats and fibre which will give your skin a bright glow and keep your gut regular and healthy.
To Make:
Simply blitz everything into a blender and enjoy!