Health Plus
Health Plus supplies a wide range of excellent value, British-made, high quality nutritional supplements and health related products. As well as the traditional pots of single nutrient products, there also have multi-formulas aimed at providing the necessary nutrients for specific nutritional needs of your lifestyle and health profile.
---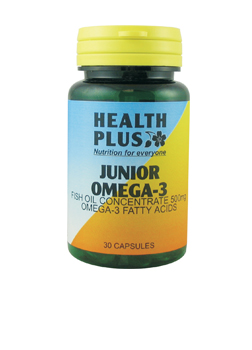 Health Plus Junior Omega 3
Contains omega-3 fatty acids which help maintain proper mental function, Suitable for ages 5+.
---
Marine Lipid Concentrate 500mg, which provides (omega-3): Eicosapentaenoic Acid (EPA) 90mg, Docasahexaenoic (DHA) 60mg, Gelatin, Glycerin.
---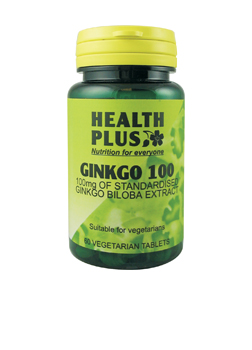 Health Plus Ginko 100
Gingko has the ability to help in the maintenance of a healthy circulation. 100mg of our standardised extract is equivalent to 5000mg of Ginkgo Biloba.
---
Ginkgo Biloba Standardised 50:1 Extract 100mg  which provides: 24% Ginkgo Flavone Glycosides 24mg, 6% Ginkgo Terpene Lactones 6mg, 3.2% Bilobalides, 3.2mg
---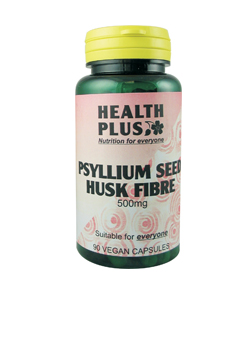 Health Plus Psyllium Seed Husk Fibre
Psyllium is rich in dietary fibre. Traditionally used to maintain a healthy digestive system and tract.
---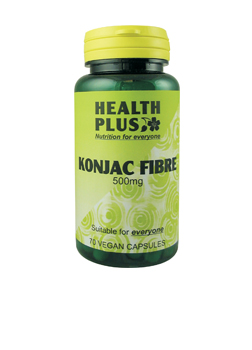 Health Plus Konjac Fibre 500mg
he Konjac Plant is the natural food source of glucomannan, which many people use to help weight management efforts. Each 500mg capsules provides 300mg of glucomannan. 
---
Konjac Fibre 5000mg, Vcap (Vegetable Cellulose Capsule)
---
Health Plus Tummy
Contains ingredients which may help maintain a flat tummy.
---
Levulose 4.2g, Acidophilus Powder 150mg which provides Lactobacillus Acidophilus 1.5 billion, Yeast 150mg, Natural Lemon Flavour, Maltodextrin 100mg, Lactose (from milk) 100mg, Dried Carrot Powder 100mg, Dried Papaya Powder 100mg.
---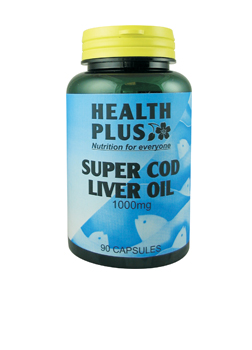 Health Plus Super Cod Liver Oil 1000mg
A source of fatty acids, particularly omega-3 (EPA and DHA) which may help to maintain a healthy immune system as well as produce prostaglandins to help regulate many major body systems.
---
Cod Liver Oil 1000mg, which provides Vitamin A (2500iu) 800mcg RE, Vitamin D (200iu) 5mcg, Eicosapentaenoic Acid (EPA) 82.5mg, Docosahexaenoic Acid (DHA) 74.5mg, Gelatin, Glycerin, Water.
---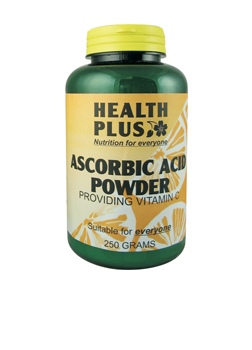 Health Plus Ascorbic Acid Powder 250g
Vitamin C is a powerful natural protector involved in nearly 300 biochemical reactions. A powerful antioxidant and detoxifier, Vitamin C can also assist in the production of collagen, assist in the growth and repair of tissue, maintain normal blood fat and cholesterol levels and maintain the function of the immune system. it is also important for the metabolism of many other nutrients, including iron.
---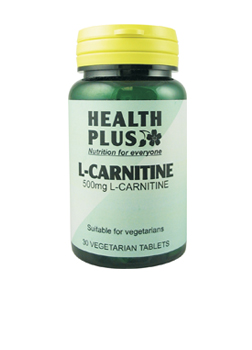 Health Plus L-Carnitene 500mg
L-Carnitine, an amino acid which helps to maintain proper metabolism and usage of fats in the body. Also essential for energy release as it transports fats to the mitochondria for breakdown and usage.
---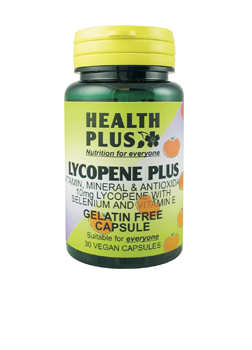 Health Plus Lycopene Plus 10mg
Three highly acclaimed antioxidants combined to create one of the best antioxidant products available. Tomato Oleoresin to supply lycopene, combined with vitamin E and Selenium. May help to maintain a healthy prostate.
---
Vitamin E (200iu) (D-Alpha Tocopheryl Preparation GMO Free) 134mg TE, Tomato Oleoresin (6% Lycopene) 167mg, which provides Lycopene 10mg, Vcap (vegetable Cellulose Capsule), Soya Bean Lecithin (GMO Free), Selenium (Yeast) 100mcg
---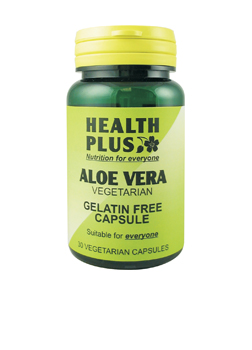 Health Plus Aloe Vera 5000mg
Aloe Vera, a cactus style plant, is very popular amongst supplement users due to its ability to help maintain digestive health and is ideal for topical application to maintain skin health.
---
Palmitic Oil, Vcap (Vegetable Cellulose Capsule) Beeswax, Aerosil, Aloe Vera Concentrate (200:1) 25mg, Equivalent to Aloe Vera 5000mg.
---